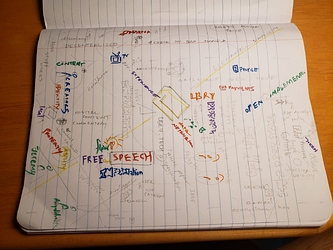 ---
2020-07-15T14:00:00Z Zoom Link @bierlingm looking forward to having an audience.
---
LBRY (Youtube Replacement?) thread and Youtube type hAPP thread in the forum inspired me to follow up with LBRY team, to my surprise their team was prompt in replying and offered 30 mins of their CEO's time 2020-07-15T14:00:00Z to discuss following:
Backend Challenges
Business Model Challenges
---
Previous questions replied by LBRY team:
What is the value in having redundant VideoDataStorage?
Right now LBRY re-hosts all content, but we can't do this long term. In the future, we hope to have a data market where seeders are paid to host content and downloads will have to purchase bandwidth or watch ads.
What is their business model, if storing videos on DHTs start becoming expensive over time?
The 2nd question also falls in line with first. LBRY will still act as a host for popular content, and can choose to charge for it also.
---
Please ping me here to be included on this limited audience zoom session. I plan on posting the Recording and Annotated discussion flow here.
---
Ping to all those who have engaged with this topic.