Team Size: Currently 5 business-oriented people for fundraising and marketing. I'm the product lead but we don't have a real CTO yet.
Description: Creating a dashboard and mutual credit currencies to support rainforest regeneration in the Amazon Headwaters
Resources: www.amazonlegacy.com
Similar app or site: link any similar projects
I am at…: Fundraising stage.
Skills:
My skills:
Marketing and writing 8
Systems thinking and architecture design (General) 8
Holochain understanding 5
Programming 0
Speaking and evangelism 10
Team and project management 10
Competitive and industry knowledge 8
Most important right now is to find a CTO who can help us assess the tools we need.
It would be great to have some people who want to build some kind of PoC or even just something that we can show potential investors as we go through the fundraising stage.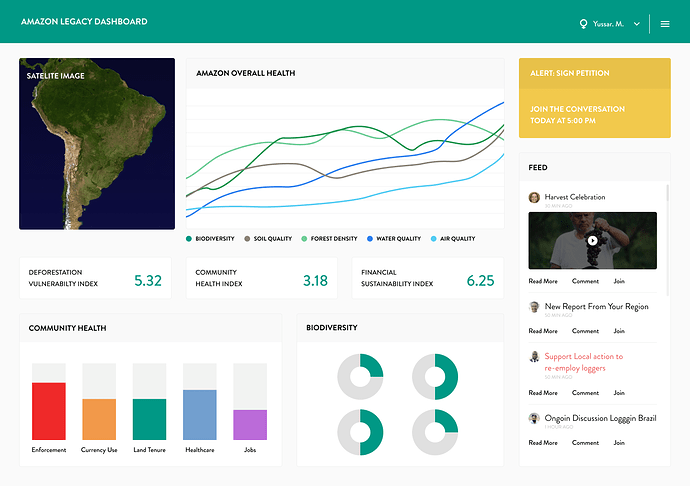 Commitment:
Right now I am spending about 15/hours week on the project and the leader of the project is full time. Others are advisory roles
What do I need: We need some good tech people.