Acorn has a new release available within the latest Holoscape version.
Install v0.0.9-alpha

and open the "hApp store". Make sure you read the associated instructions for installing, since it requires 'admin' access, unlike any other app. Don't just click 'Install' right away.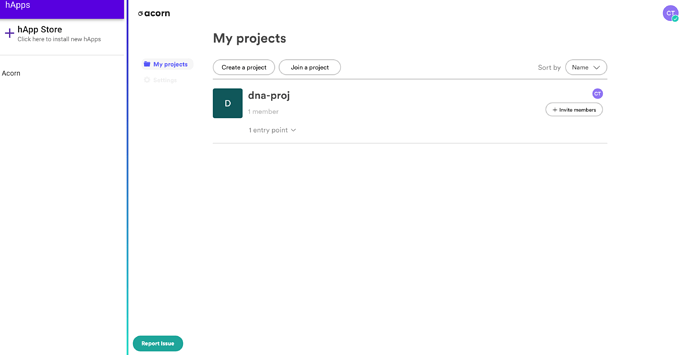 Alternatively, install the standalone Acorn application, v0.3.3. Just download, unzip and drag to your 'Applications' folder, if you're on a Mac.

Create a project, recommend Acorn to a friend too, so that you can get started collaborating on a project, by sending them a secret project invite code!
Fun fact, each Project runs within its own secret Holochain DNA, so that as long as your project secret is safe, you can guarantee all the data privacy that Holochain offers.