Dear friends,
I found out a few weeks ago that friend, fellow Holochain enthusiast and creative/technical writer, Martin Banov, passed away in April.
I wanted to make a post here to remember Martin and to celebrate his contributions to the (Holochain) commons. Below are some of the Holochain articles he wrote (organized by publishing date). My conversations with Martin, along with his writings, helped me a lot when I was first learning about Holochain. If there are any articles that I missed, please add the links to this thread.
Martin's description of himself:
Martin is a nerd of various stripes with an affinity for paradox and interests in systems design and trans-disciplinary intersections. Martin is a child of the world having lived in Bulgaria, Czech Republic, Denmark, Israel and currently Taiwan.
His articles:
https://rhyzome.github.io/Ceptr-and-Holochain/
This is a public facebook post by Martin's sister with a few nice photos of him and some info on his passing:
https://www.facebook.com/bianka.banova/posts/10159274937266248
Rest in peace Martin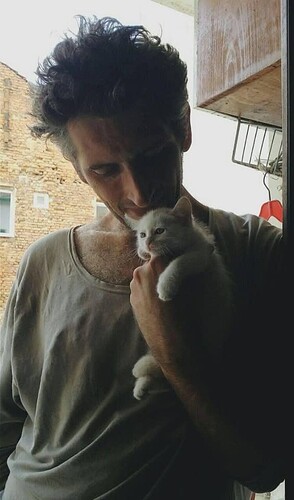 (Credit: Bianka Banova)