In this latest "What's hAppening?" newsletter, we feature Hylo.com. For those newer to Holochain and the Holoverse, you'll definitely want to know about Hylo! Developed originally in 2017 (ish) by Edward West and Julia Pope, Hylo was then acquired by Holo in 2020 to use the Hylo code base and user interface design as a foundation for core app libraries and sample apps.
Hylo has a lot to offer the community! Come dive in!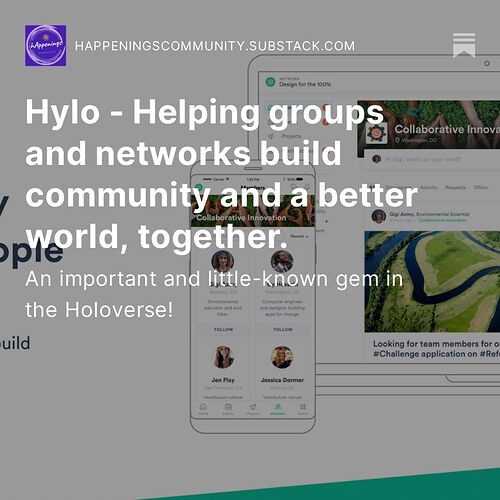 Come check out the latest news and upcoming events in our extended community!
Have a grand weekend!
Anita