For other rookie developers like myself lurking here in this Developers forum, creating a thread here for those wondering or have questions around HoloPort setup. If HoloPort owners need urgent help email ~ help@holo.host
For others who would like to document their experience or discuss installation process or other issues they are facing can use this thread.
Please note HoloHost's (i.e. owners of HoloPort) have their own forum.holohost, which one can lurk around without signing in and only those who have HoloPort setup can participate over there. So get started become a HoloHost and support HoloChain community.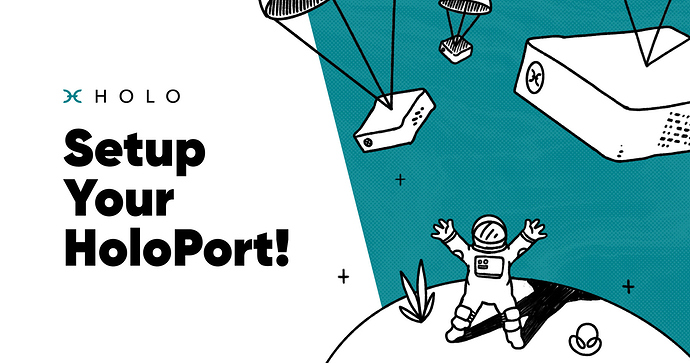 1. Please do NOT use the printed User Guide that comes in the box, the process is outdated.
2. Instead, use the HoloPort Setup instructions found on the HoloHost Forum.
3. It's especially important not to insert your USB into the HoloPort until step 9g, of the HoloPort Setup.
---
Some Questions to get this Thread started:
Received 2 holoport+ around Jan 2020, did not install / set it up until Feb 2020 and received email from info@holo.host - alerting not to use Instruction Manual sent with the port. Do we know the reason why did we have this hiccup - just want to understand challenges holochain organization was facing?
At that time of Feb 2020 the email stated 780 Nodes were up. Do we know how many were from organization and how many from end community users like myself?
Do we know number of nodes live currently or is there a way to check this? (Assuming answer for this is in HoloHost forum)
For those who haven't still registered, has the setup instructions changed? (From what has been mentioned above - i.e. directing to the Setup instruction on HoloHost forum site)
Going forward how should HoloPort owner (i.e. HoloHost business entity) and Holochain app developer view developer forum vs host forum? (Just to ensure we can lay down clear path for HoloHost business related questions - i.e. around fuel, exchange, good apps earning good fuel type discussions vs rookie holochain developer like myself wearing multiple hats - not flooding developer streams)