hApp Launcher is up and running and you can start installing and playing with hApps. For sure your feedbacks will help a lot in continuing the development of this tool.
---
Launcher: https://github.com/holochain/launcher/releases
Elemental-Chess: https://github.com/eyss/elemental-chess/releases
Elemental-Chat: https://github.com/holochain/elemental-chat-ui/releases/
---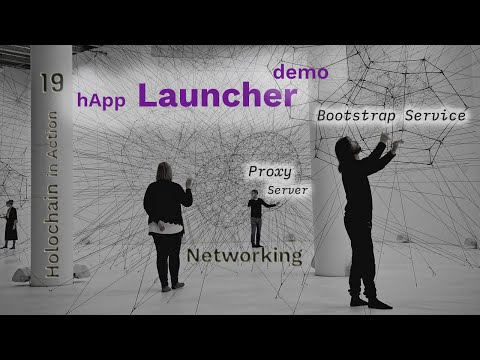 00:00:00 Intro
00:04:26 Content of video
00:06:32 Launcher Demo with Elemental-Chat and Elemental-Chess
00:17:38 Networking in Holochain: Bootstrap Service
00:35:16 Networking in Holochain: Proxy Server
00:46:14 Tauri
01:04:43 Launcher bootstrap and proxy
Great thanks to @guillemcordoba
---
---
These sessions are mostly suitable for programmers and designers, so if you would like to participate you need to fill-out this application in advance.