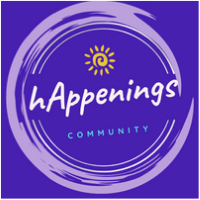 We're stoked to share with you the launch of hAppenings.community and our newsletter, "What's hAppening?"
hAppenings.community is a source of collective community knowledge which shares news, interviews, events and opportunities for those interested in the Holoverse. In that vein we have created forms, ongoing research interview schedules and feedback loops to keep the data on the website and in the database relevant and current.
We hope you'll help us with this endeavour by submitting the articles, videos and podcasts you've found most interesting, educational or galvanising. If you are building, or know of a new hApp in development, get in touch and let us and the community know about it! Tell us what's hAppening !
Let the games begin!
Anita & Sam @MistahTea