Hello all
This week we'll streamline all the conversations we've had about Marketplaces, and articulate basic principles for building a 'Bazaar'. Why is it important to build membranes? Why is bridging important? How do we co-ordinate cross-membrane transactions to avoid problems of double-spending and liquidity?
If time permits, we also talk a bit about the 'Neighbourhoods' pattern that's been discussed over the last few weeks - and our plans for showcasing apps being built with this philosophy.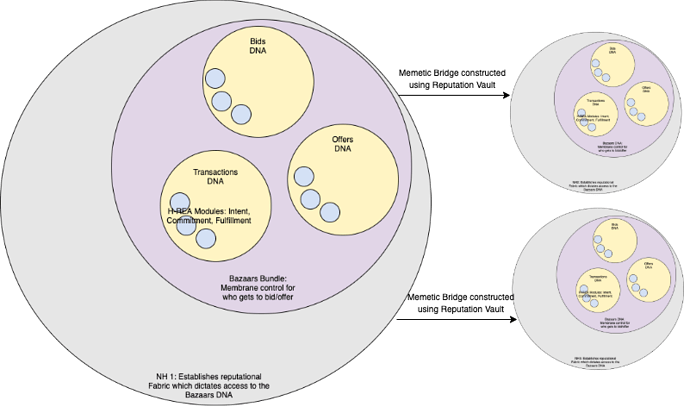 When : Thursday, Sep 10, 9am SGT/11am AEST/1am UTC/6pm PST (US: Sep 9)
Where : Zoom Room ; Calendar Invite
Who is this relevant for: anyone looking to leverage these themes. You could be a dev building in a modular fashion. Or a 'power user' with limited dev skills who is stitching together a community or app with basic technical tools.
Thanks, Sid.
PS: If you'd like to receive the calendar invite leave a comment below or DM me and I'll add you to the recurring event.
PPS: More about Modularity here
PPPS: If you're curious/interested in the 'Neighbourhoods' pattern and want to shape the format of our dialogues, leave a comment in the thread below
@kamal @oro13 @pospi @lynnfoster @bhaugen @Architecture-Course