Hello all
It is apparent that any conversation about Modularity i.e. packaging each 'building block' as a separate DNA is intricately linked with Bridging. But what are the trade-offs associated with it?
We'll dedicate this week's Hackalong to explore best-practices associated with Bridging: how to do it, how to mitigate risks, how it could solve for trust as a 'human problem' and not push it aside through automation. This conversation will pave the way into more advanced dialogues about how a user's context can be ported as they hop from one app or neighbourhood into another. It's also related to building 'Memetic Bridges' between communities/apps
You might have come across these conversations as part of @DevCamp7, or through this Document. We'll talk about whether to bridge within the same hApp bundle, or outside of it, or when it's more appropriate to do it through the UI, and even what limitations Holo Hosting places on bridging.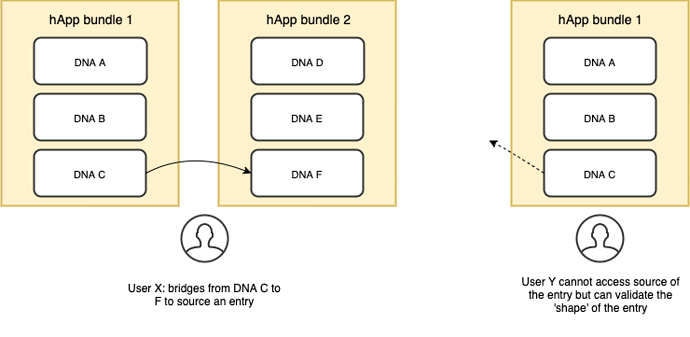 When
: Thursday, Sep 3, 9am SGT/11am AEST/1am UTC/6pm PST (US: Sep 2)
Where
:
Zoom Room
;
Calendar Invite
Who is this relevant for:
anyone looking to leverage these themes. You could be a dev building in a modular fashion. Or a 'power user' with limited dev skills who is stitching together a community or app with basic technical tools.
Thanks, Sid.
PS: If you'd like to receive the calendar invite leave a comment below or DM me and I'll add you to the recurring event.
PPS: More about Modularity here