Hello all:
We continue with the Basyn Project series for this week's Hackalong. We dive deeper into the Architecture (see image below) and how it relates to HoloREA modules.
We'll also spend some time on the 'Shared Marketplace' idea and explore what a reputation layer for Basyn will look like.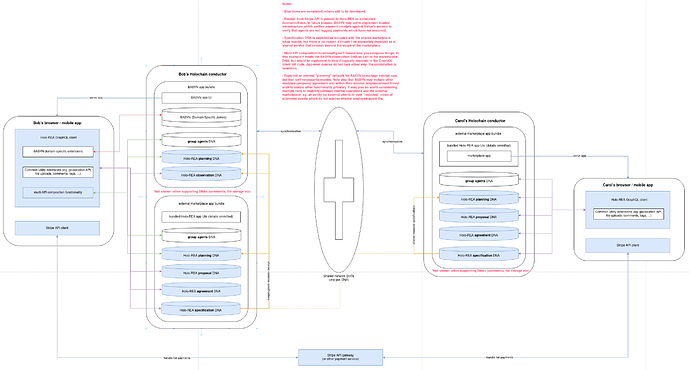 Tune in
When : Thursday, July 16 2020, 9am SGT/11am AEST/1am UTC/6pm PST (US: July 15)
Where : Zoom Room ; Calendar Invite
Who is this relevant for: anyone looking to leverage these themes. You could be a dev building in a modular fashion. Or a 'power user' with limited dev skills who is stitching together a community or app with basic technical tools.
Thanks, Sid.
PS: If you'd like to receive the calendar invite leave a comment below or DM me and I'll add you to the recurring event.
PPS: More about Modularity Hackalongs here