Shiro is a project aiming to enable strong local networks of individuals and food buyers clubs to form more easily. Some of the project goals are:
Strengthening local food communities by working cooperatively
Providing better access to local food
Cheaper food for the customer, better pay for the producer
Local flows of value replaces extractive economies
A few weeks back I made a prototype on coda.io, trying out a flow allowing buyers club to do bulk ordering. @ViktorZaunders translated the prototype to English and posted the following short walkthrough.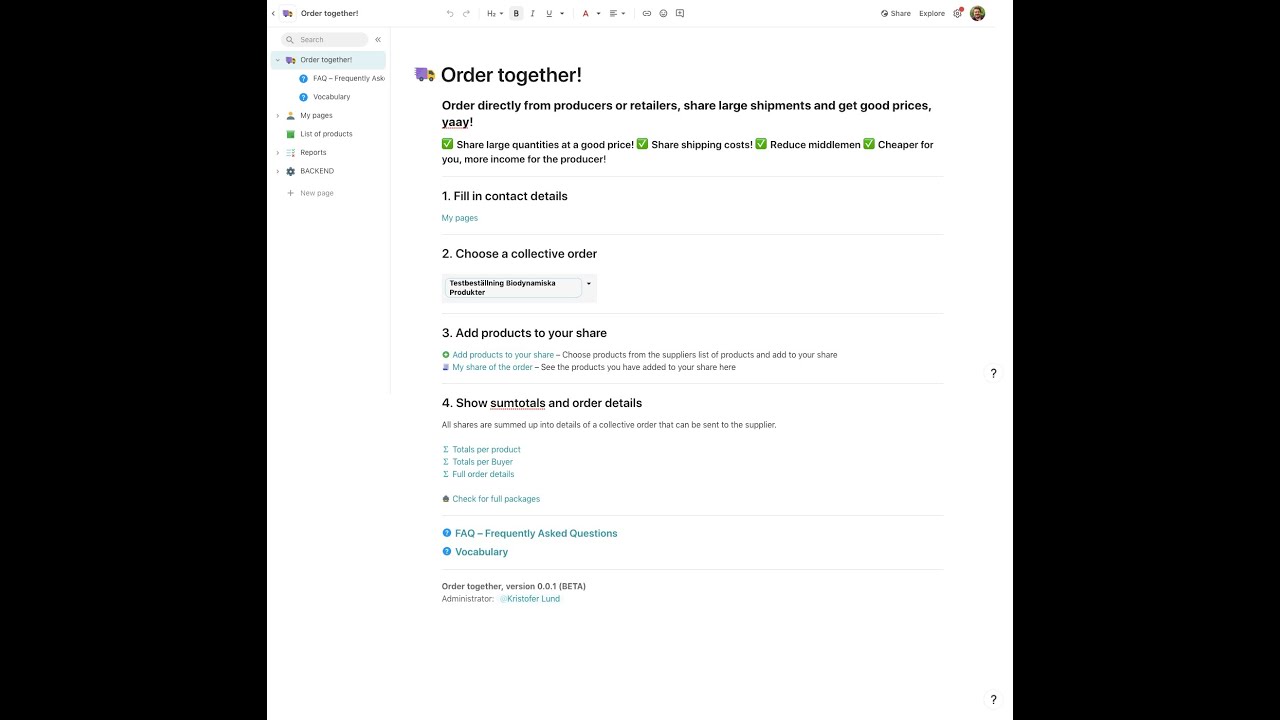 Access the prototype here: https://coda.io/d/Order-together_dJ_4WrYPlI9/Order-together_suqJI#_luJGv
Now, together with @lynnfoster (and possibly @bhaugen andor @pospi ?) we'll do a mapping session looking at how a flow like this can be mapped onto HoloREA.
Join the discussion on Saturday!
How can we leverage (mostly) community built components for a use case like this
Does everything fit onto the HoloREA model?
What modules outside of HoloREA would be needed to realize the full potential of this use case? Payments, group agents, email integration?
Tune in
When : Saturday, August 29 2020, 8pm CEST (GMT+2)
Where : Zoom, Add to Calendar